When it comes to breeding, it could be argued (and has been) that genetics is absolutely everything. For Arrow Maker Ranch, genetics are paramount to the health of our horses. Both disease and color testing are utilized to improve the offspring of crosses to our stallion.
The genetics lingo can be a bit intimidating, but once you know a few key words and phrases, you'll have no problem understanding all of it.
First, Understanding the Slash (/).


Every horse has 2 copies that code for each gene. A good example is to think of DNA like a row of duplex houses. Each house has a specific address, just like each gene has a specfic location. The locations for specfic genes don't move, which is how we are able to test for them. But who lives in the duplexes changes from horse to horse. Some genes have different house rules; sometimes, the genes allow for the duplexes to be empty, while others require that somebody live there. The slash "/" is the wall separating the duplexes. One copy of the gene is on one side of the slash, and the other copy is on the other, but they still live at the same address.
Usually, a capital letter will represent a dominant gene and a lower case letter will represent either  a reccessive gene or  the absence of that particular gene. Think of an absence like that as a blank copy or an empty duplex. A horse only needs to have one copy of a dominant gene for that gene to express itself (show up on the horse); but they will need 2 copies of a recessive gene in order for it to express and not be hidden by its louder more obnoxious neighbor.  
Homozygous means a horse has 2 copies of the same gene, heterozygous means they have only one. So, a horse must be homozygous for a recessive gene in order for that gene to express; but a dominant gene only needs to be heterozygous.
An "N" or "n" will always mean "negative" and can be used instead of a lower case letter when the gene is not there (blank copy or empty duplex = Negative).
For example, if a horse is heterozygous for the dun gene (they only have one copy), then it can be annotated with any of the following: Dd, D/N, or D/n. All are correct, though, Dd and D/N are most commonly seen. And, even though Dd does not have a slash, it is just as correct to write D/d.
Lastly, the genotype is what a horse will show up on a test versus the phenotype  which is what the horse actually looks like on the outside. Horses can test differently than they look (like Zeus).
The two labs that are most commonly used for disease and color testing (in the USA) are UC Davis and Animal Genetics Inc. Testing is easy and relatively cheap. Many diseases and health issues related to color are specific to certain breeds, like HYPP in stock breeds like quarter horses and LWO (Lethal White Overo) in paint horses. Testing is the easiest thing about a breeding program. There are very few things that can be thought of as "sure things" when breeding, but disease and color testing are about as sure as anyone can get in predicting the health and color of any foals resulting from their program.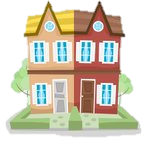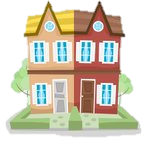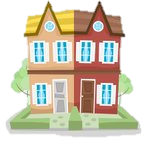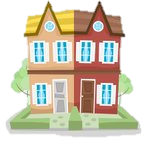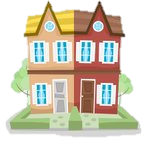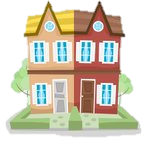 A Quick Rundown on How Genes are Inherited:
Most equine gene inheritance can be illustrated by a simple punnet square. Each horse has 2 genes that tells the body to turn certain colors or do certain things, like create a working heart or liver. But only ONE of those two genes will get passed to any offspring. The foal will get one from each parent, which results in the foal also having 2 genes, just like the parents.
What is actually expressed (the phenotype) on the horse depends on the genes it inherited and how those genes interact with each other. For example, in the square to the right, the markers for a stallion and a mare (in this case both Ee) show the possible gene combinations that they could produce in a foal:
Ee = heterozygous black/sorrel
eE = heterozygous black/sorrel
ee = sorrel (homozygous)
This goes for every single individual gene, including the genes for genetic diseases. In the square below, is an example of two horses that are negative for HYPP (N/N). Because neither parent carries a gene for HYPP, it can not be inherited by offspring.
(Ee)                            
E  
Stallion's Genetic Markers for Black or Sorrel (Ee)
E                            e
Stallion's Genetic Markers for HYPP (N/N)
N                            N
The one thing that we can be absolutely sure about is the genetic disease status of our breeding stock, i.e. the 5 panel test. Most breeding decisions are already a hopeful guessing game since you never know what will pass on or not to offspring of each cross; but that is not the case with testable genetic diseases.
Understanding Color Genes is Kind of Like Making Cake
The genes for the 5 diseases on the panel test are relatively simple, either a horse has a gene for the disease or it doesn't. Color genes get more complicated because they can influence each other. A great example of that is the agouti (bay) gene. Horses do not have 3 basic colors, they have 2: black (E) and red/sorrel (e). The address of this duplex is called "Extension", hence the "E" or "e", and it is one of the duplexes with rules that someone must live in both sides of the duplex; either black or red can live in either side, but somebody has to live there. Extension can also make the house rules for several other genes, like agouti and roan.
So, if we think of how black and red effect the outside of a horse, it's like making a cake. First, you start out with german chocolate (E) or red velvet (e) cake batter.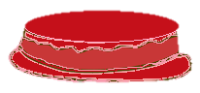 Every horse has 2 genes; they can be both black (EE), both red (ee), or one of each (Ee, eE). If you have a horse that has one black gene and one red gene, it would be like mixing the chocolate cake batter and the red velvet cake batter together; it's all going to look like german chocolate when the mixing is done. If the horse has no other applicable color genes the cakes (and horses) will look either black or red/sorrel.
Genotype

(what genes are there)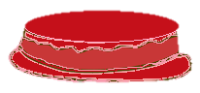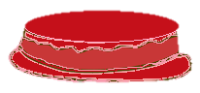 Phenotype

(what color the horse is)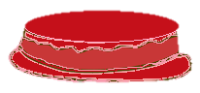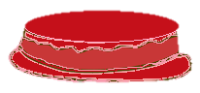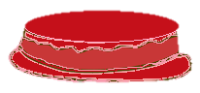 Almost every single cother olor gene depends on which black or red genes a horse has.
If a horse also has agouti, it sort of makes the cake batters stay separate, so you have 2 cake batters on the same horse. The black stays on the legs, mane, tail, and face while the red covers the body. Agouti is dominant, but it is one of the duplexes that can be empty. So, if anyone lives there, you should know about it.... EXCEPT, the Extension duplex can change the rules for the Agouti duplex. If black lives in the extension duplex, the agouti is allowed to come out of its duplex and strut its stuff on the outside of the horse. But if red lives in both sides of the duplex (if you have a red/sorrel horse) then the agouti can live on the street, but it can't come out and play.
Simply put, if a black horse has an agouti gene, the horse will look bay. If a red horse has an agouti gene, it will still look red. Again, let's look at cakes to explain. First, start out with your black/german chocolate or sorrel/red velvet horse. Now add 0, 1, or 2 copies of agouti. Agouti does not act like a cake batter, but more of a cake layering technique.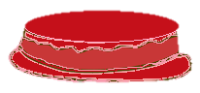 Ee + Aa

(1 copy of agouti)
eE + AA

(2 copies of agouti)
ee + aA

(1 copy of agouti)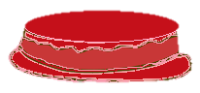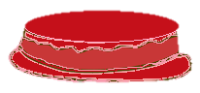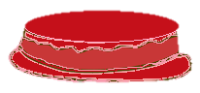 The icing on the cake is quite literal in this analogy. Besides extension and agouti, most all other color genes can be thought of as tubs of icing that go on top of the cake and controls what you see on the horse. We'll go over a few of the common ones, but there are so many, it will be hard to address them all. Most of them follow all the rules explained above. Except cream; cream beats to its own drum and barely follows any house rules. As usual, you start with the extension and agouti genes and add on to those colors. Of all the possible combinations of extension and agouti, you can have a sorrel, bay, or black horse. So we will start with those:

EE aa + Cr/N

(1 copy of cream)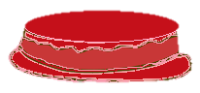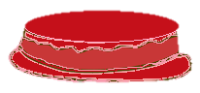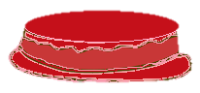 Ee Aa + Cr/N

(1 copy of cream)
eE AA + Cr/Cr

(2 copies of cream)
ee aA + N/Cr

(1 copy of cream)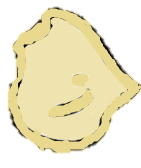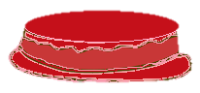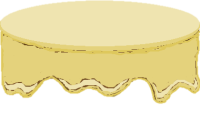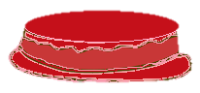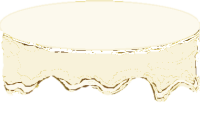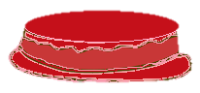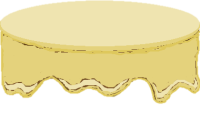 Cream is what is called an incomplete dominant (not recessive, but not exactly dominant either). All this means is that if a horse has 1 copy, it will dilute the color a little bit; if you have 2 copies, it will dilute the horse all the way to white.
The extension duplex is the only one that can set any rules that cream listens to at all, and even then, it only listens half the time. In the case of a black horse with one cream (smoky black), the cream does not show up, but can be passed on to offspring. Some people have argued that a smoky black horse will fade very easily in the sun, or have an orange hue to their color, especially the mane and tail, but there is no sure way to be sure just by looking at a smoky black horse.
The rest of the genes will just layer on top of everything else. Sometimes they effect the whole coat and sometimes just parts of the horse. There are too many different combinations to try to make all the cakes, but here is a fun, interactive website to play around with different combinations. It does have some mistakes but it is pretty accurate about most of the genes. You can go through the tutorial
here
, or go straight to playing around with the interactive horse,
here
. 
And, just for fun, here are some fun cake combinations, including a Zeus cake!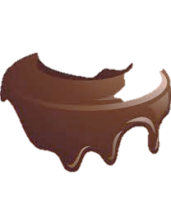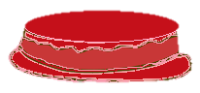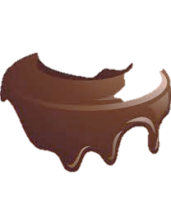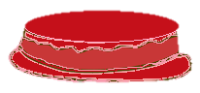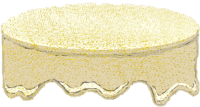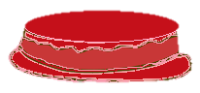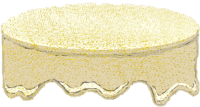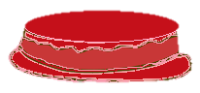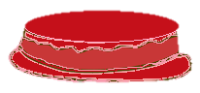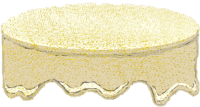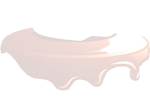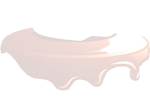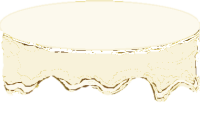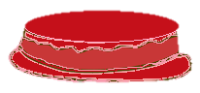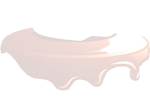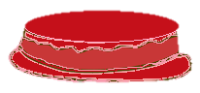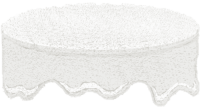 Perlino Champagne
Dun Roan